I love mushrooms on my pizza. I'm one of those double mushrooms lovers. I'll go with canned or fresh. And I've also made pizza with both canned and fresh mushrooms, to enjoy the goodness of both.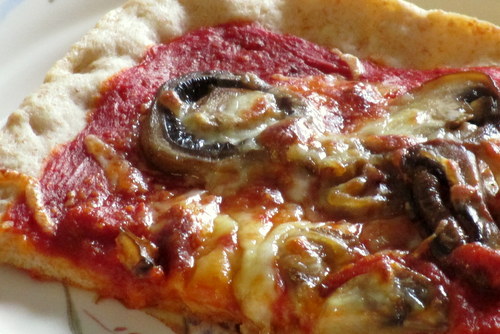 When it comes to mushroom pizza, bring it!
Now I'm testing sautéed fresh mushrooms, vs. plain raw ones. While it is an extra step in pizza making, I want to know whether it's worth the effort.
The reason for sautéing the mushrooms ahead of time is to concentrate the mushroom flavor and get rid of the excess water that they bring to the pizza
I found that the details are important, when pre-cooking my mushrooms. Here's what I know for now:
Choose clean and firm mushrooms from the market, with no dark spots, and plan to cook them within a few days. When you're ready to use them, brush them well and slice evenly.
Use olive oil to sauté mushrooms that will be a pizza topping. Have it hot enough for the mushrooms to sizzle, but in the middle range, so they can cook for about 10 minutes, and get golden brown on both sides.
Add some salt at the start of cooking. I didn't add enough, so don't be shy, but season according to your taste, too.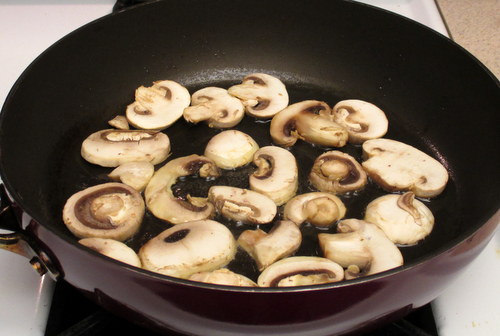 Sauté one layer of mushrooms at a time, and turn as needed for even cooking. You want them to brown and caramelize, and if you pile them up, they'll just steam. Do them in batches if needed.
Let them drain and cool on paper towels, while you get the rest of the pizza ready for topping.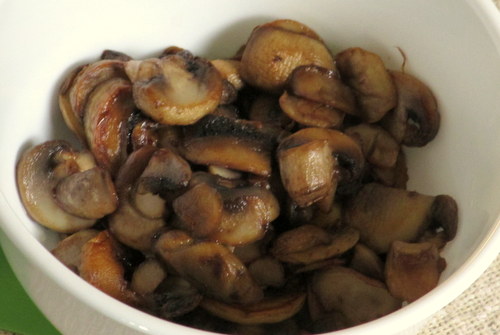 I found that you can do the mushrooms ahead – a day or two – and keep them in the fridge until you're ready to add them to your next homemade pizza masterpiece.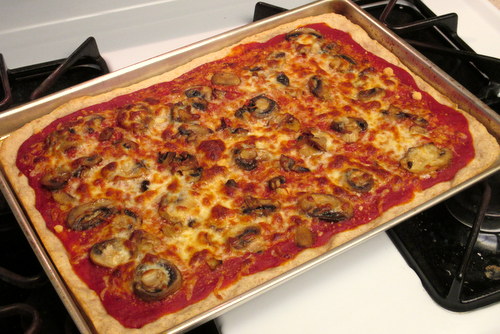 When your pizza comes out of the oven, hot and ready to eat, you'll enjoy the rich, earthy mushroom flavor even more.
I'm sure I'll still make pizza with my "other" mushroom ways from time to time, but I'm a fan of sauteed mushrooms now, and we'll be enjoying our pizzas this way, too.